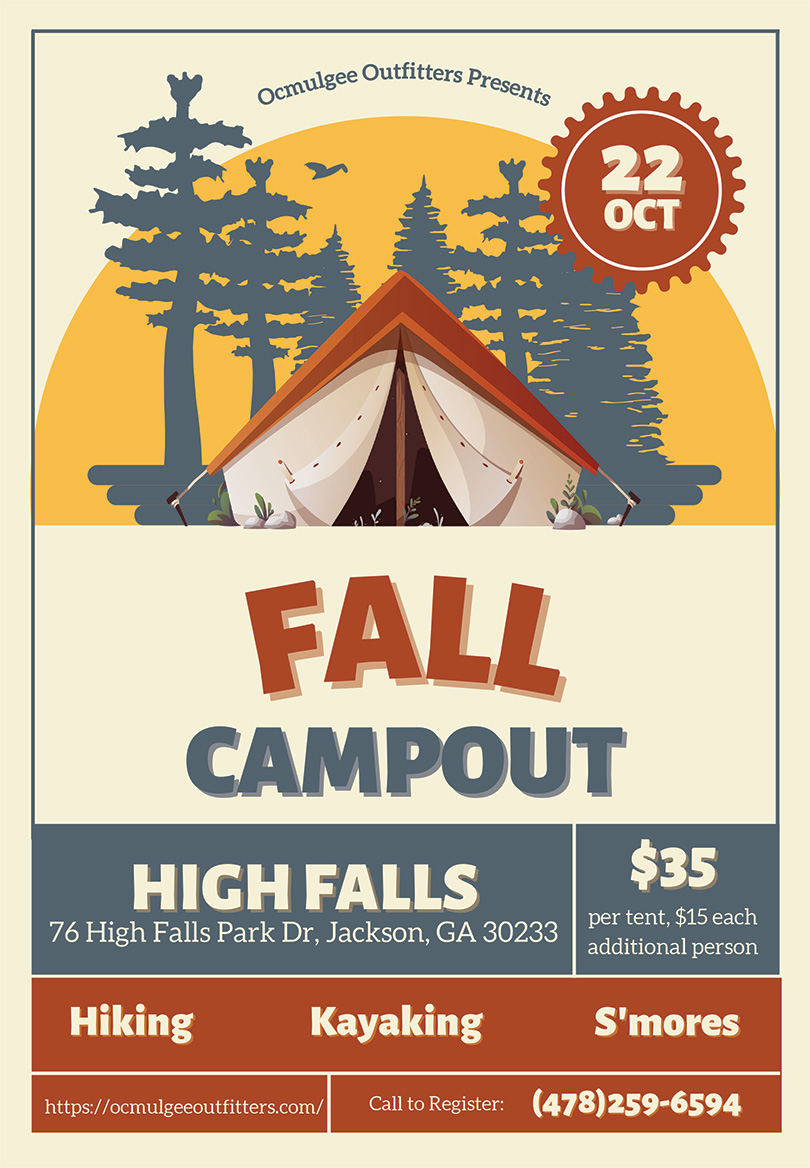 Upcoming Events:
September 24th, 10am: Hitchiti Trail Group Hike
Join us for a begginner and dog friendly 4-mile hike on the Hitchiti Trail near Juliette Ga which features beautiful views of the Ocmulgee River and its surrounding tributaries and ecosystem. The hike will start at 10am at the trailhead at 1558 Jarrell Plantation Road. No sign up or parking fee is required.
Event Page: https://www.facebook.com/events/751417335917389?acontext=%7B%22event_action_history%22%3A[%7B%22surface%22%3A%22page%22%7D]%7D
October 22nd-23rd: Fall Campout at High Falls
Join us for a night of family-friendly fun at High Falls State Park! Our camping trip will begin at High Falls State Park at 2pm, Saturday, October 22nd and end at 11am, Sunday, October 23rd. The cost is $35 per tent site for one person plus $15 for each additional person. Cost includes all camping fees, food (dinner, dessert, breakfast, and snacks), and all activities. Transportation to event and camping gear are not included. Optional activities will include a 3-4 mile group hike, kayaking, games, and more! Call (478)259-6594 to sign up.
Event Page: https://www.facebook.com/events/1456478778130068?acontext=%7B%22event_action_history%22%3A[%7B%22surface%22%3A%22page%22%7D]%7D
Follow us on Instagram and Facebook to get the most up to date information on all upcoming events!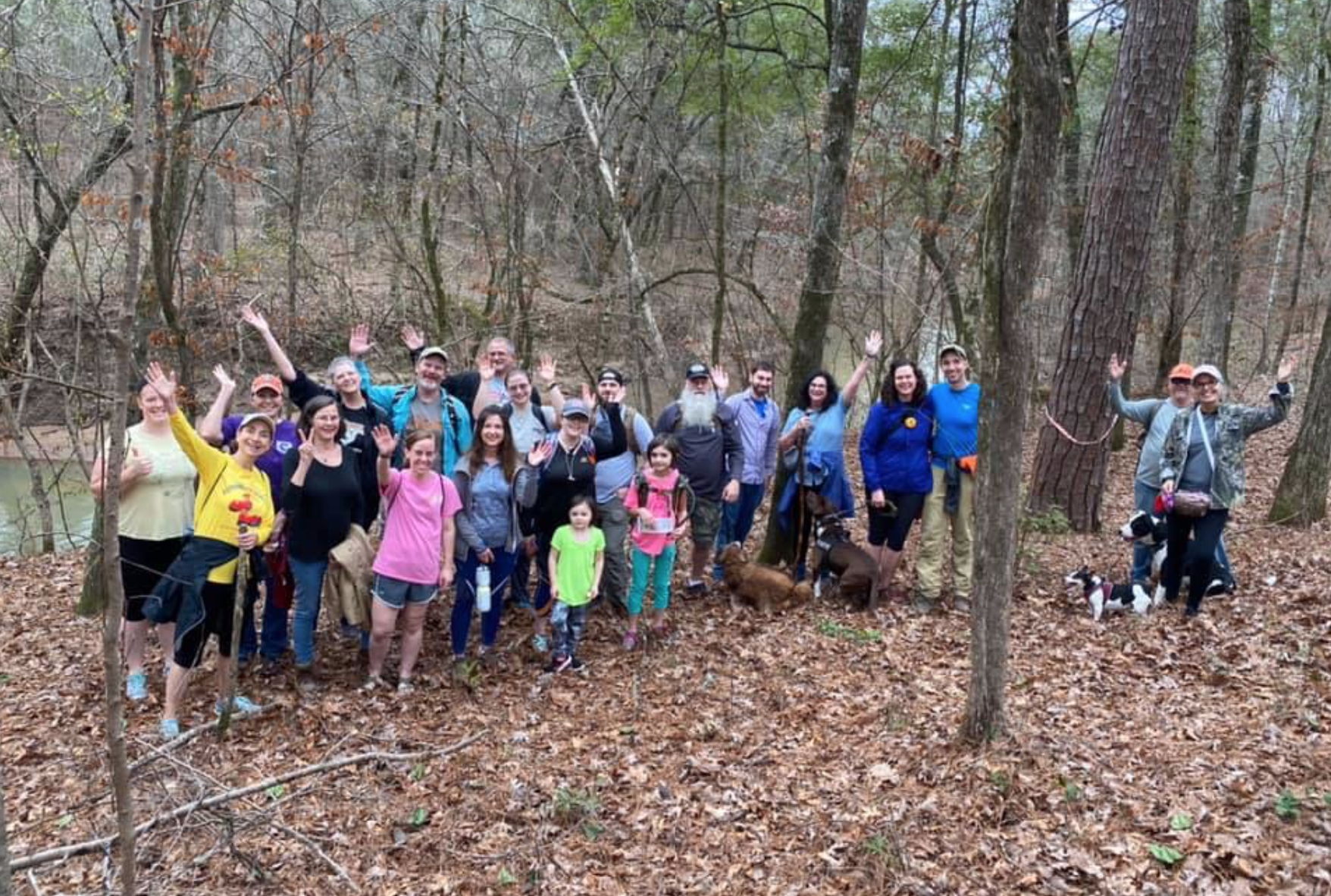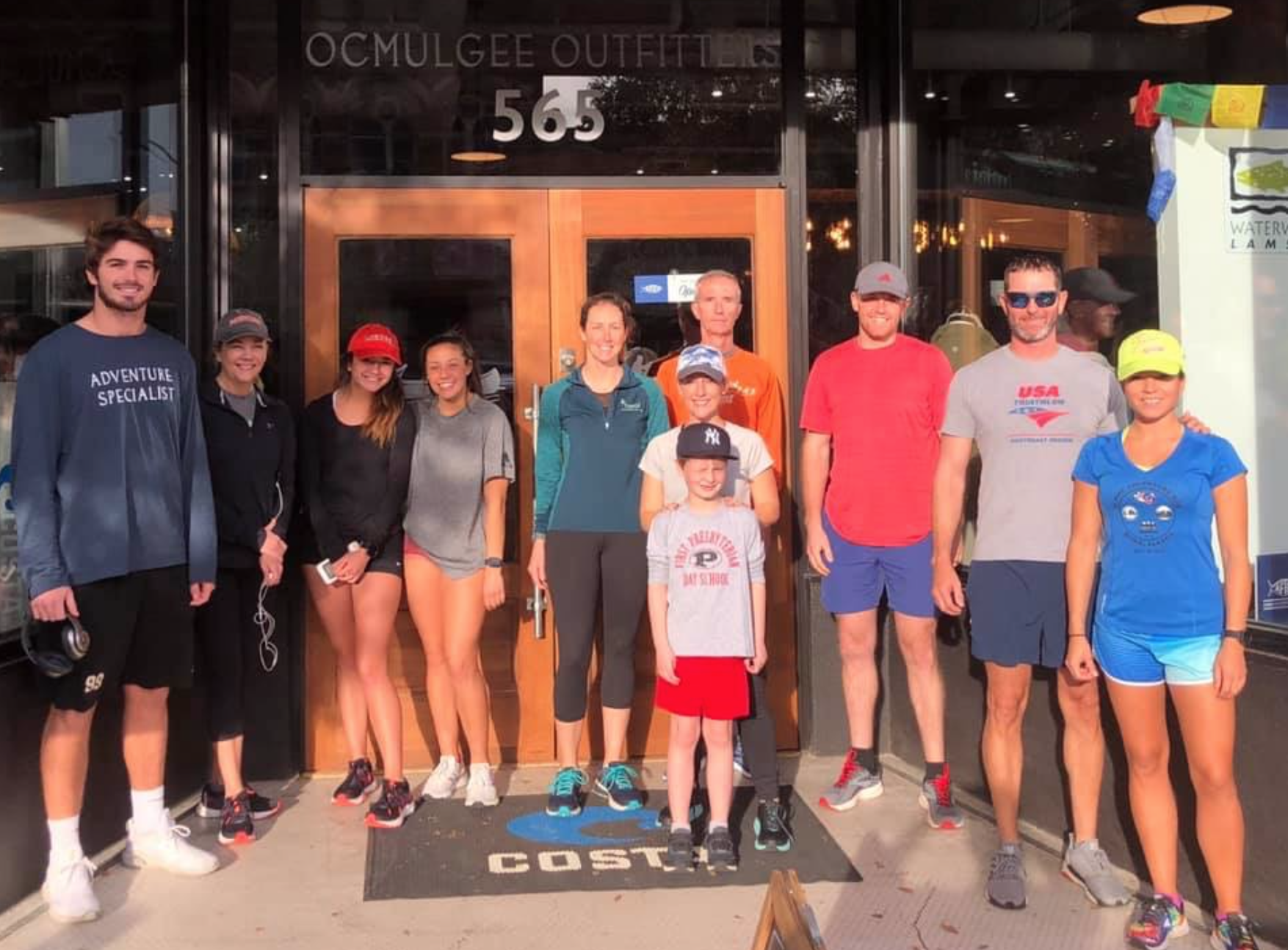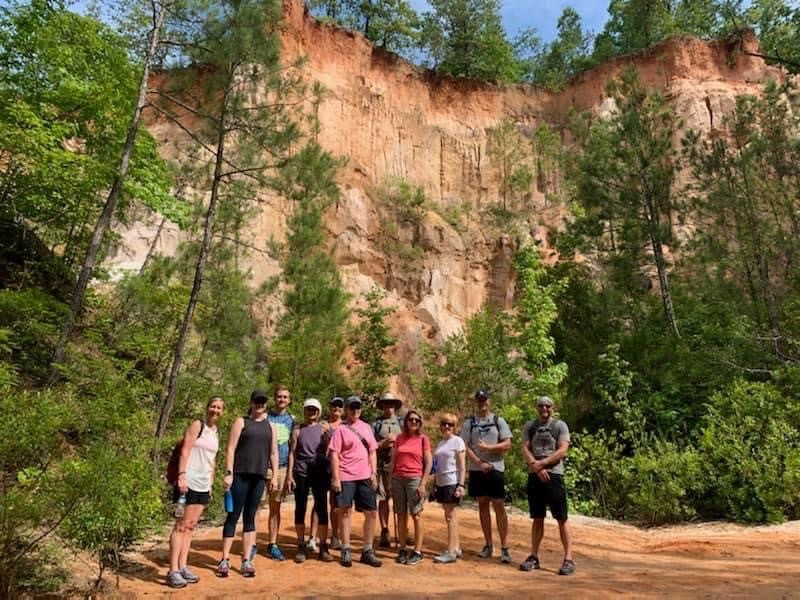 Ocmulgee Outfitters is not just a retail location for high quality outdoor gear and clothing, but your resource for information and experiences that help you get outside in Central Georgia and beyond! Our engaging series of events help to connect you to the wonder of the world around you, whether you're new to the outdoor lifestyle or were born and raised in it.
We host monthly Group Hikes on local trails in Central Georgia and hope to offer hikes in North and South Georgia in the future. Past hikes have taken place at Arabia Mountain, the Hitchiti Trail, Providence Canyon, Dauset Trails, and more. We are looking forward to planning our next hike and are always happy to hear suggestions for where you'd like it to be!
We also regularly host other events, such as campouts, river cleanups, and outdoors skills classes. Our classes in the past have covered topics such as hiking basics, backpacking basics, trail navigation and map reading, and Leave No Trace principles. We would love to hear your suggestions on what types of classes and events you would like to see us do next. All information on our upcoming events is posted on our events page on Facebook. We hope to see you outside!
Additionally, we offer in-store resources to help you get ready for your own adventures. Our Adventure Center has information on local trails, river parks, nature centers, and plenty more for you to explore. Georgia has endless opportunities for outdoor recreation and there truly is something for everyone!
We also offer personalized outfitting for backpacks and other camping equipment with our hiking/camping gear specialist, Reagan. Call the store to schedule your outfitting appointment and let us help you get ready for your next hiking, camping, backpacking trip.